Warrington's Most Renowned Hog Roast Caterer
If you are looking for a more inventive mobile catering company who don't just offer the standard buffet fare, this is where the Hog Roast Warrington team come in. By adding our own touch of finesse to a traditional cooking method and combining our unbeatable hog roasts with a wide scope of modern menus and alternative meats, we are able to offer you a bespoke and memorable dining experience for any occasion in Warrington.
Whatever celebration you are planning, getting the food right goes an incredibly long way to making your event a big hit with all of your guests. We understand how important high-quality and beautifully presented food for any occasion, and not matter how large or small your event is, that is exactly what your will get if you hire the Hog Roast Warrington team!
Call Hog Roast Warrington for a quote for your event and you'll see what you've been missing!
Hog Roast Warrington for all Occasions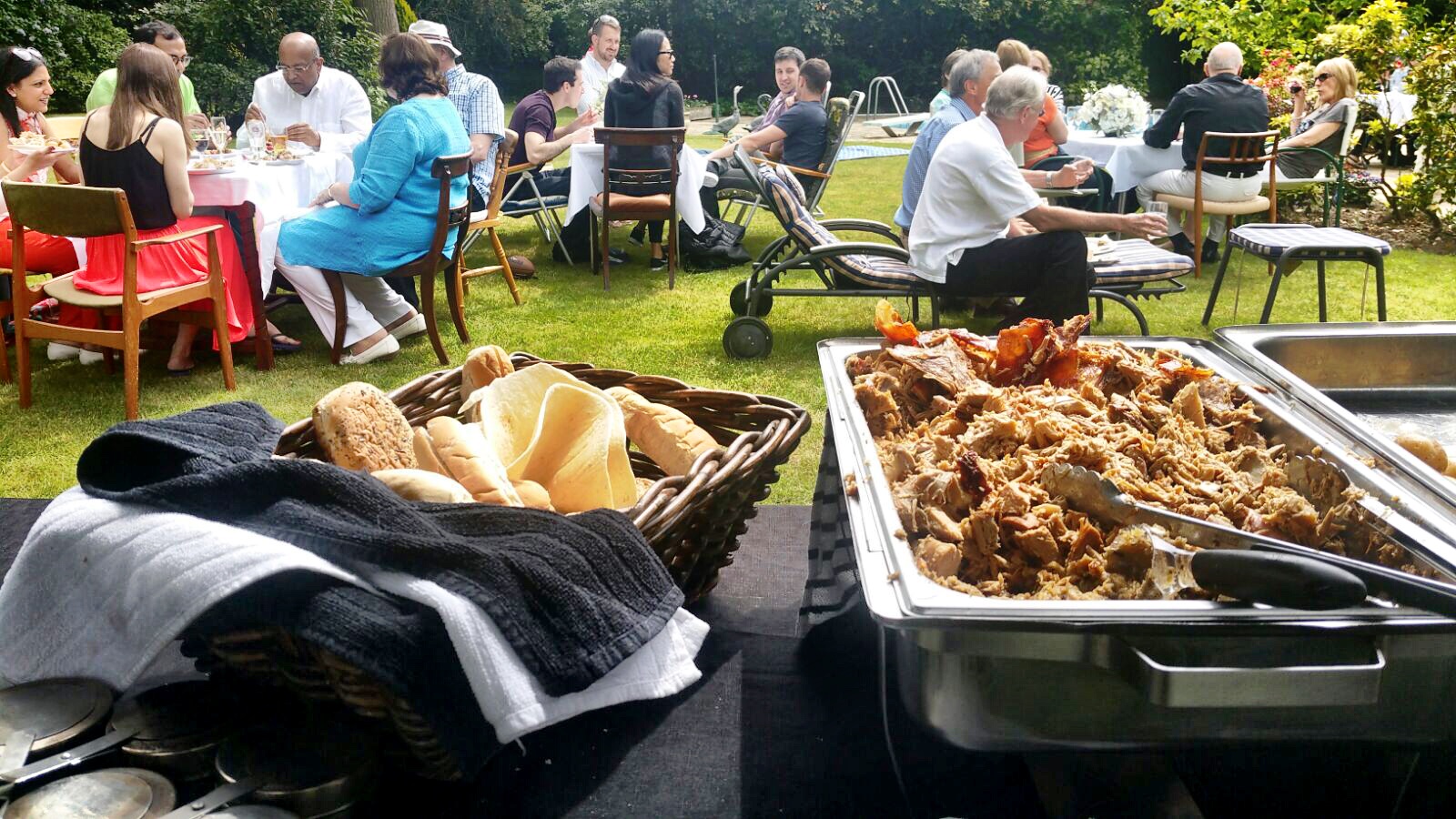 If you're thinking of dining at home or at your venue of choice, as you're planning a party or event in the area, Hog Roast Warrington can provide a sumptuous feast for you and all your guests to enjoy. You may be having a handful of friends over to your back garden for an informal springtime birthday party, where we roast you a nice, fat hog from scratch and make our famous pigs in buns.
If you require a more complex menu with a formal feel for a special occasion, your wedding reception or a corporate event, we have plenty of elegant options to choose from. Our delicate handcrafted canapes, enticing starters, varied mains, seasonal side dishes, vibrant salads and indulgent desserts offer a broad spectrum of flavours and ingredients that will appeal to all tastes. We are also very considerate when accommodating different dietary needs and we offer many vegetarian, vegan and gluten-free alternatives.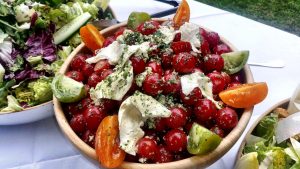 Hog Roast Warrington can cater for any type of event you are organising. Whether you want an informal BBQ-type get-together or a larger celebratory gathering or even a wedding meal, we can provide you with whatever you need to ensure that your guests are provided with top quality and expertly roasted food!
You won't have to concern yourself with any part of the food or service for your event if we are in charge of the catering. The Hog Roast Warrington team can offer you a customised catering package for any event and we will adapt our approach to suit your budget and requirements.
Hog Roast Hiring Service
Do you want an impressive DIY catering option for your event without the usual stress that goes with doing your own catering? The solution to this is hiring one of our hog roast machines. We have a range of machines available that are suitable for events of different sizes. We will make sure your machine is ideal for your requirements, we will deliver it to your premises, give you comprehensive instructions on how to use it and collect it again afterwards. Hiring a hog roast machine from us couldn't be easier!
We have many hog roast machine hire options on offer alongside our full event catering packages. If you want a free quote for any of our services, contact us here at Hog Roast Warrington!